The rainfall that swept across Trinidad on Sunday arrived in Port of Spain at around 4p.m. And within an hour, rivers were running through main streets, the flood waters stalling vehicles as it carried countless tonnes of garbage dumped by citizens.
In San Fernando, the Cipero River, recently dredged, was able to contain the deluge but residents say the watercourse was choked with bottles and non biodegradable debris that flowed from upper reaches of the river.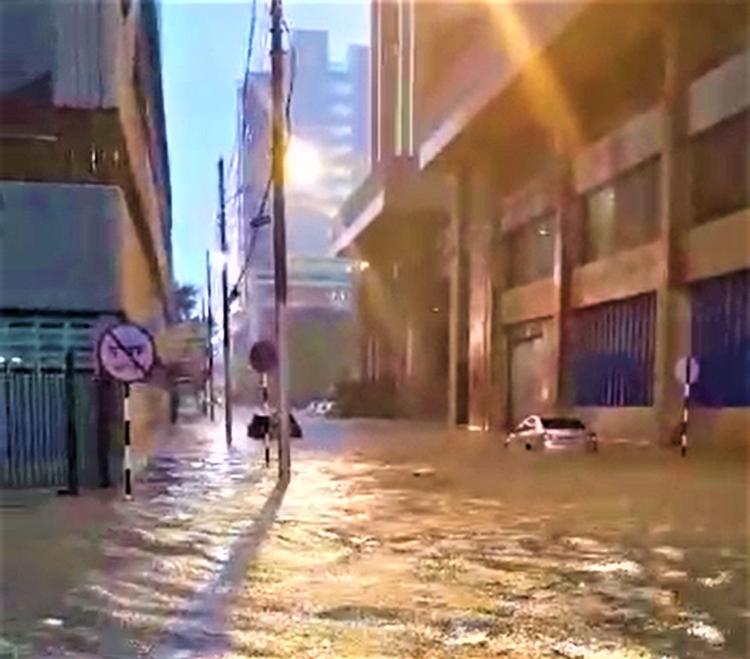 By nightfall, there were reports of widespread flooding Diego Martin, Tunapuna/Piarco, Chaguanas , Couva/Tabaquite/Talparo, San Juan/Laventille, and Sangre Grande.
There are reports of fallen trees in Tunapuna, Port of Spain and Diego Martin, and reports of flashs in Port of Spain, Chaguanas, Couva/Tabaquite/Talparo and Diego Martin.
The affected areas in Port of Spain included Belmont, Wrightson Road and the vicinity.
Members of the public are being informed that that due to flooding and damage caused by heavy rainfall, the Eric Williams Finance Building is closed today.
All Ministry of Planning and Development's offices in this Building only are closed for the day. This includes the Town and Country Planning Division's North Regional Office.
In Couva, the village of Windsor and surrounding areas have been affected.
In San Juan/Laventille reports have come in from the Morvant and St Ann's areas.
Disaster Management Units for each of the fourteen Municipalities have been placed on alert and are in a state of readiness to respond.
An all of government approach has be implemented by engaging other ministries and stakeholders to respond where needed.
According to the Ministry of Local Government, the Mayors, Chairmen, CEOs and all other required personnel are in full response mode to provide any needed assistance.